Finding the Answer
Imagine being diagnosed with an illness which has more questions than answers. Finding the Answer uses various processes to answer three questions regarding Lyme Disease.



1. What is my Lyme Disease journey?




2. Where did Lyme Disease come from?




3. Was Lyme Disease a bio-weapon experiment?



With each outcome, the truth behind this mysterious illness becomes more unclear resulting in more questions than answers. This is metaphorical of my journey with Lyme Disease, there is never one answer

Lyme Disease is more than just a disease, it is a journey, a conspiracy and it's my life.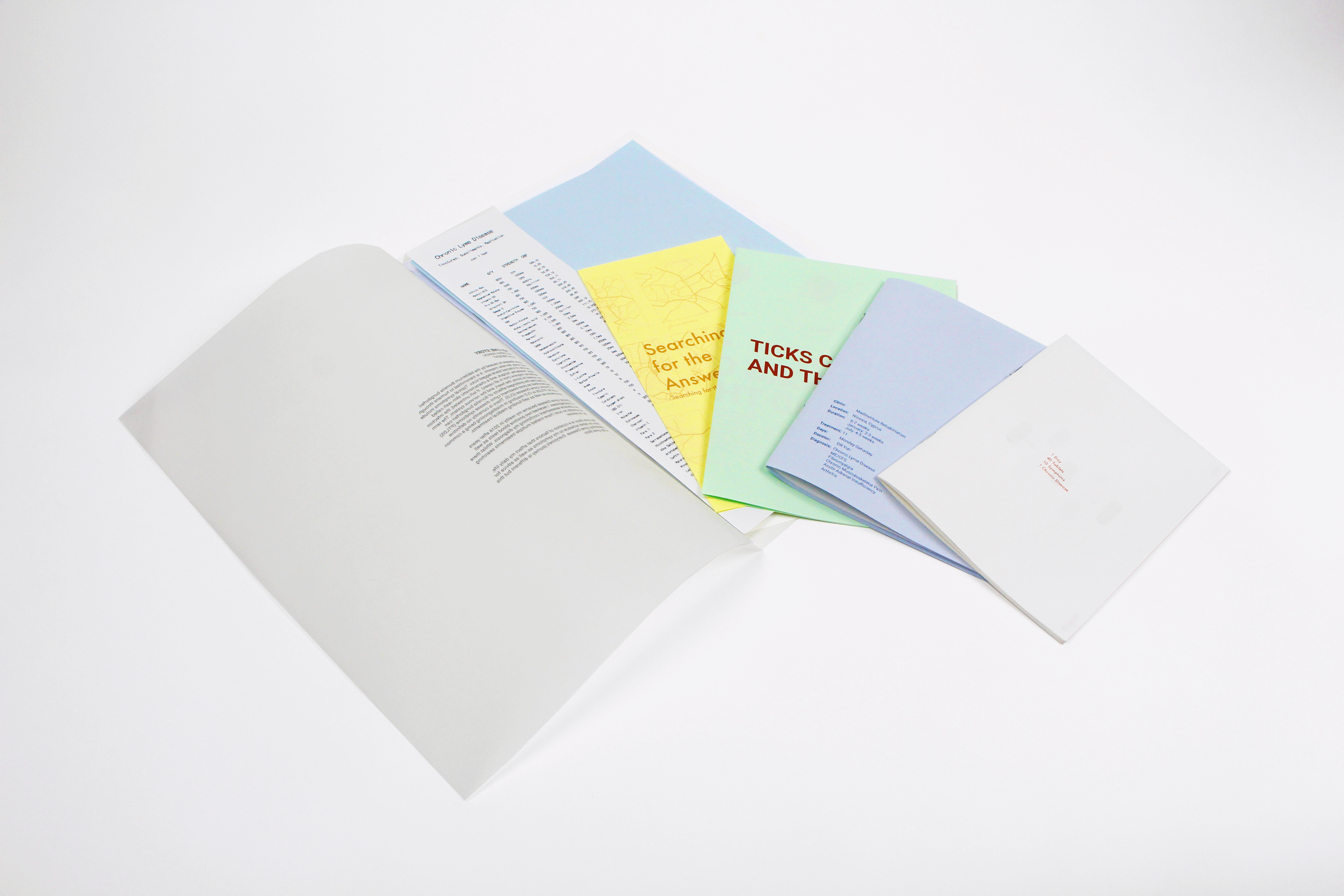 My Lyme Story
My Lyme Story is a collection of publications, fold-out posters, flyers and documents that present my personal journey with Lyme Disease.

Go to project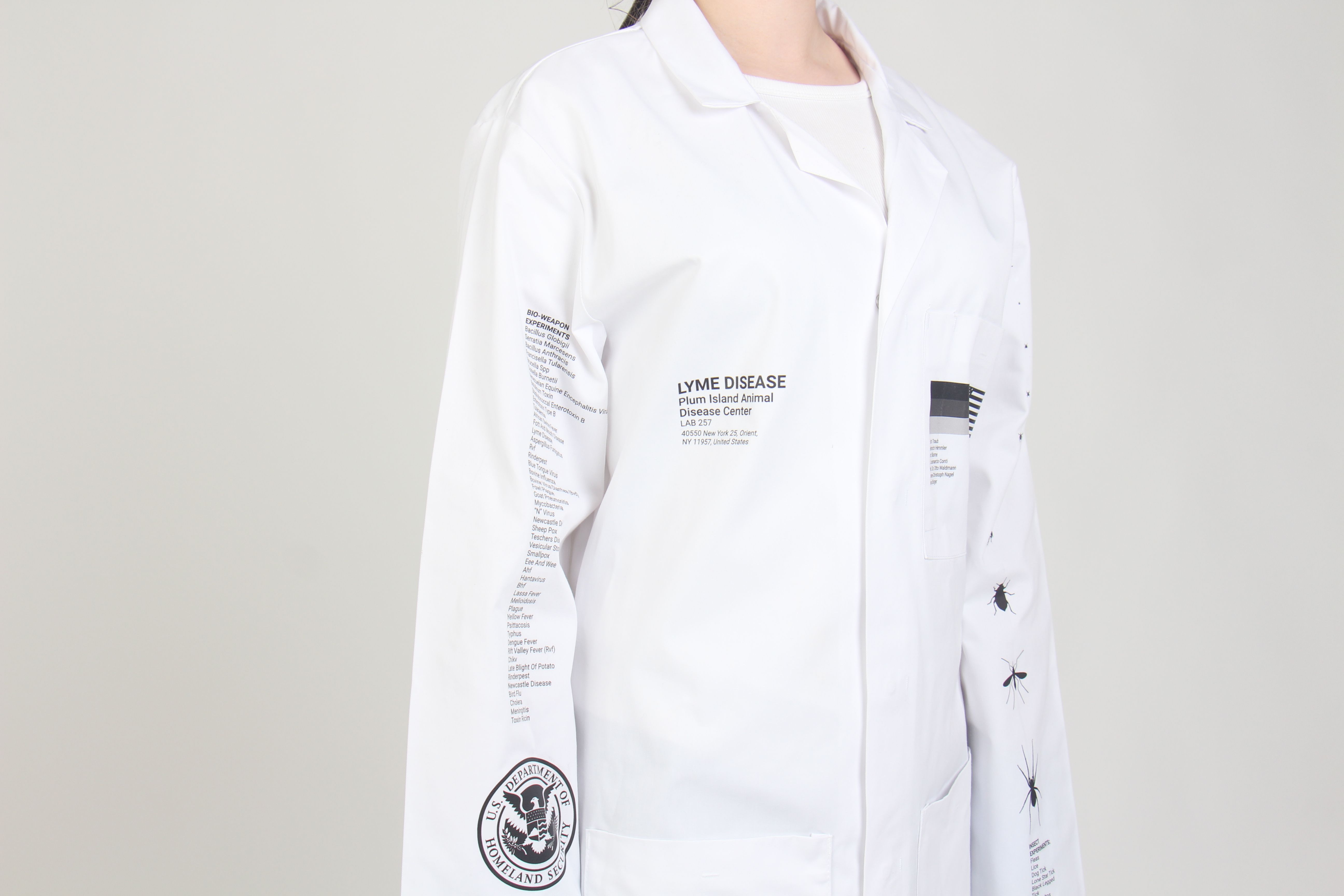 The Truth?
The Truth? consists of two garments visualising the conspiracy that Lyme Disease is a bio-weapon experiment created after World War 2, under Operation Paperclip, by US and Nazi scientists.

Go to project
They Exprimented on Me
They Experimented on Me is a broadsheet newspaper that documents the theories surrounding Lyme Disease.

Go to project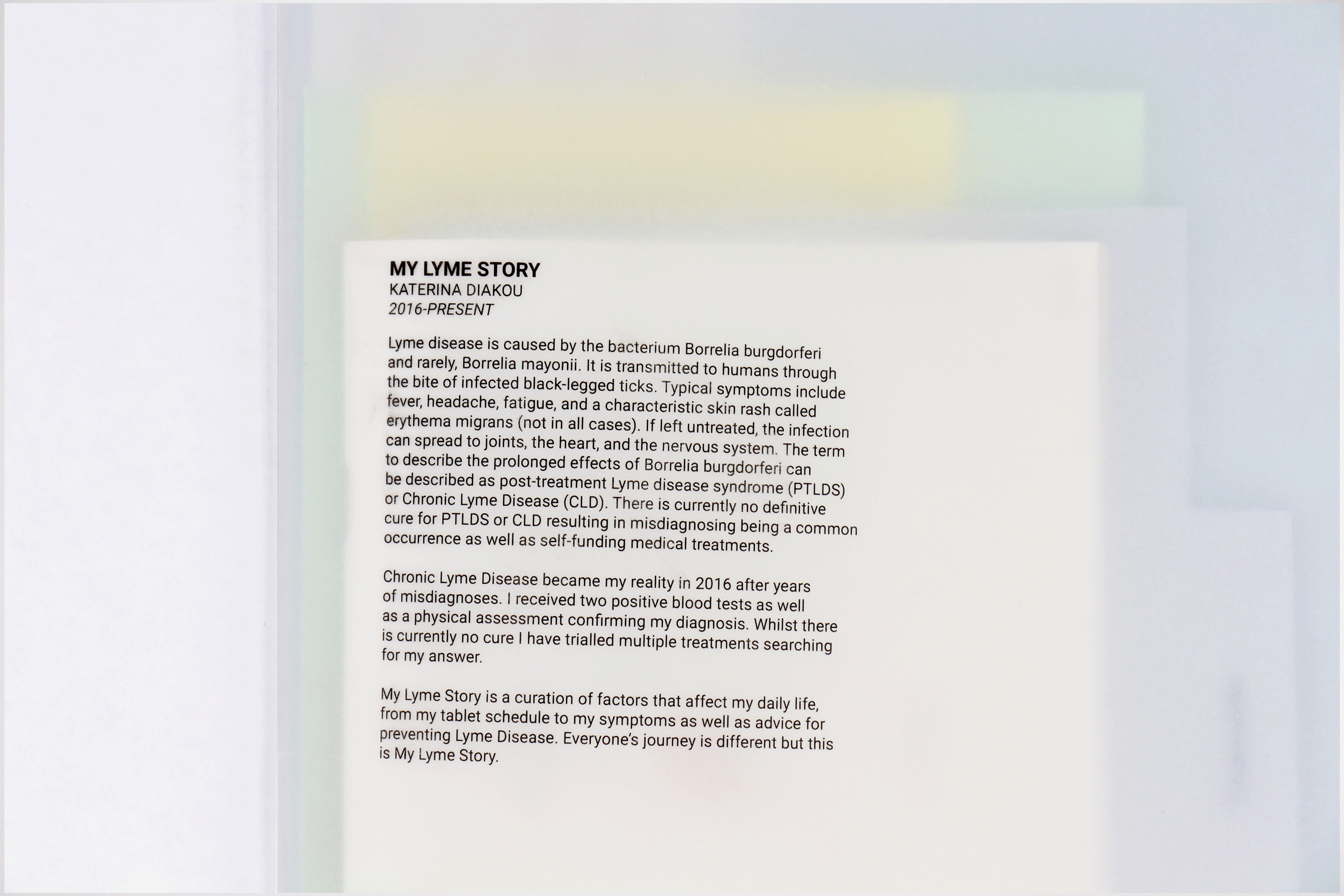 JUST 1 DAY
A zine documenting my daily tablet schedule showing the quantity, strength and time that the tablets need to be taken as well as if they require food or not.

Treatment Schedule
A zine documenting my treatment schedule that I have to follow when I travel abroad to receive Ozone therapy twice a year as well as a description for each of my treatments.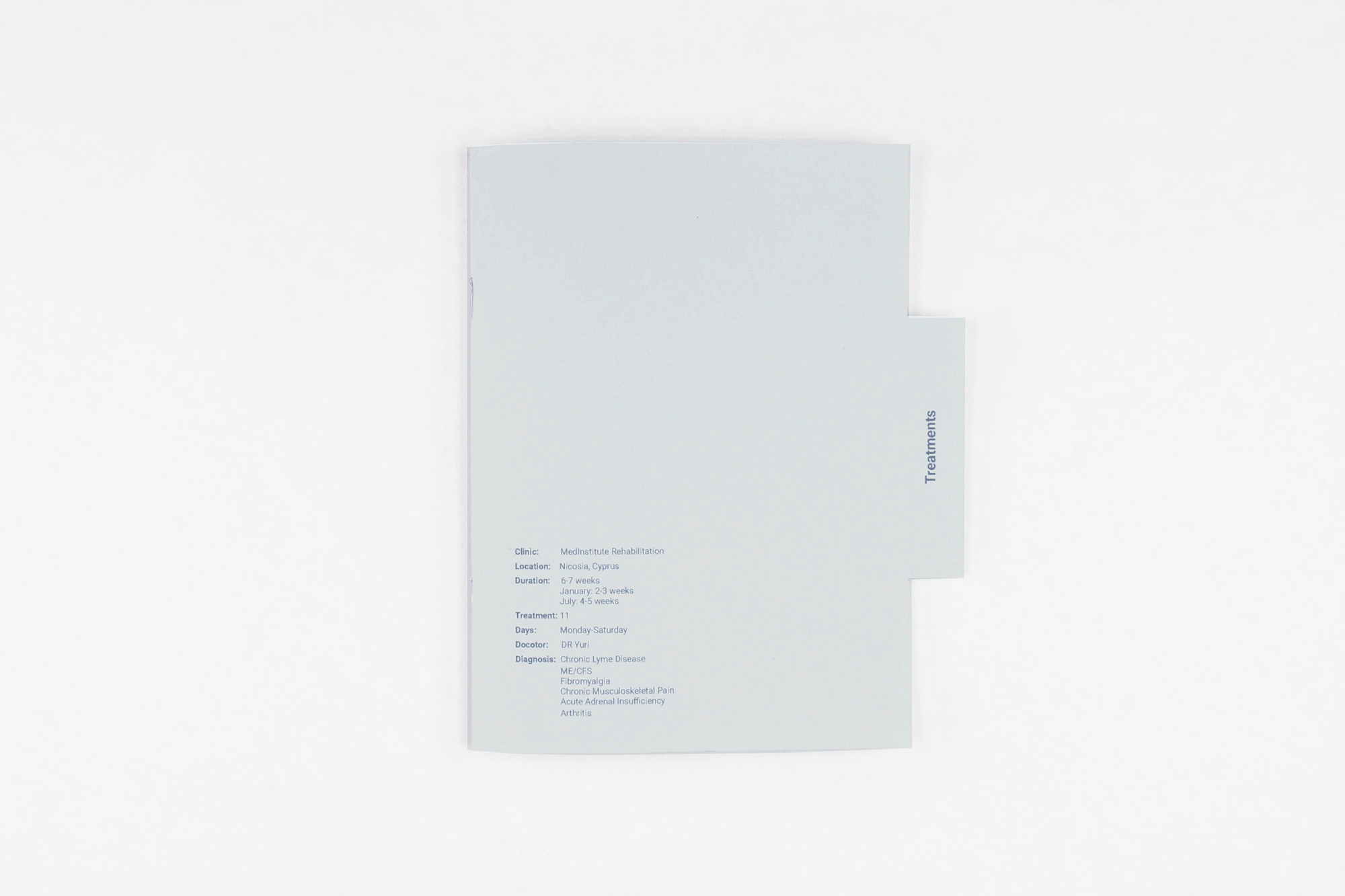 Searching for the Answer
A map that documents the places that I have been to for treatment as well as treatments I have had in those countries.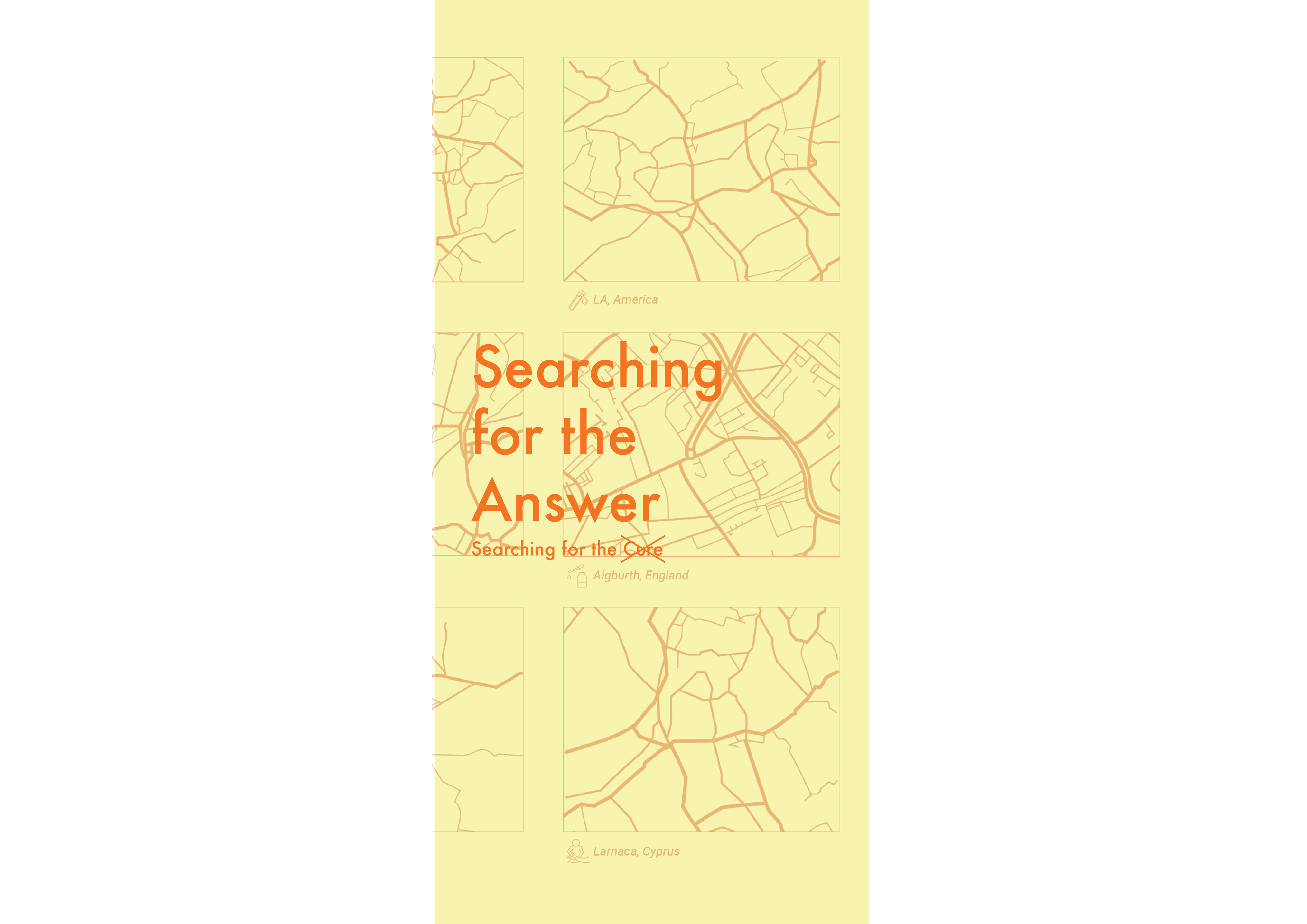 Just 1 Year
A receipt documenting the cost of my medication, supplements and medicinal herbs for Just 1 Year.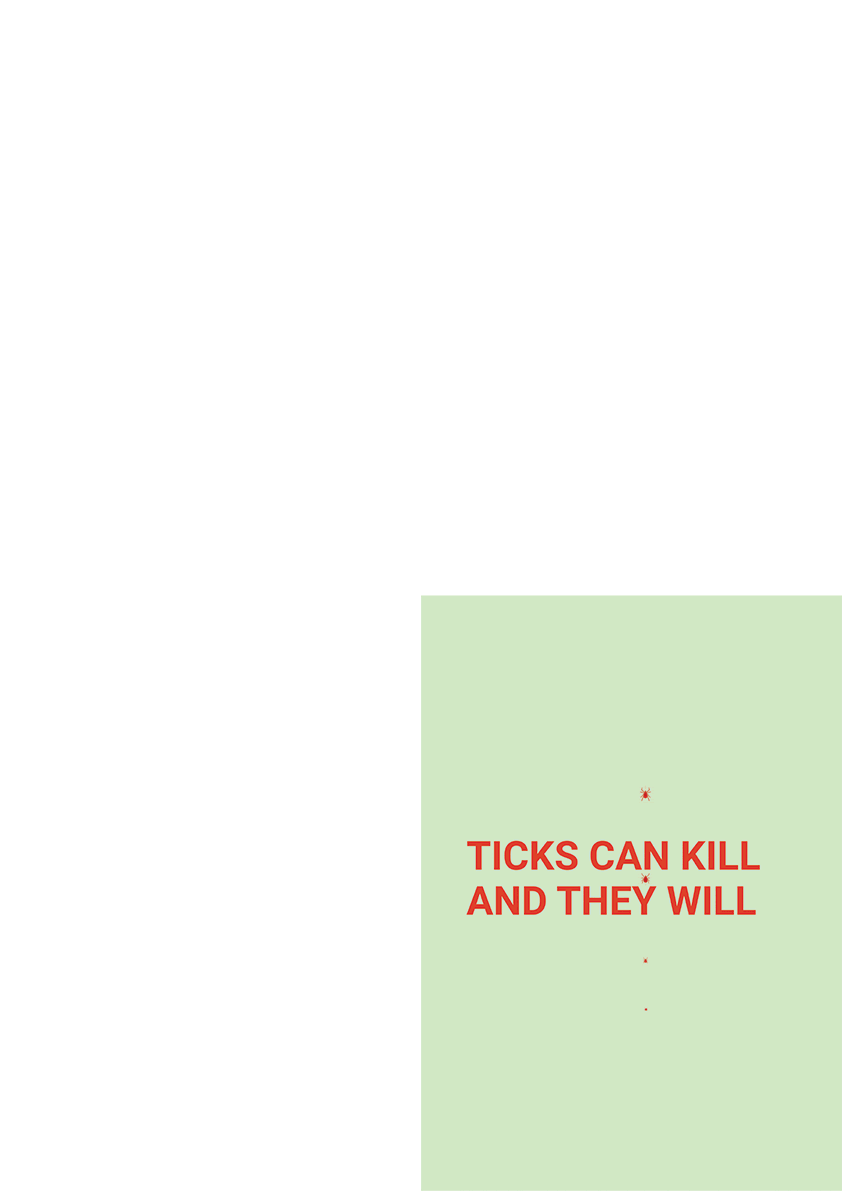 Ticks Can Kill And They Will
An A3 fold-out poster that explains how to remove a tick safely as well as a lifesize chart of different ticks that could carry Lyme Disease.
Live by the Rules
A zine documenting the different rules I have to live by daily in order to remain in remission.






Lyme Disease Symptoms
A A4 document documenting and grading my symptoms over a year.

Lab Coat
The lab coat visualises the theory that Lyme Disease was man made in a lab during WWII by German Nazi and American scientists.

Hazmat Suit
The hazmat suit presents me as an experiment with my information and journey with Chronic Lyme Disease documented on the suit.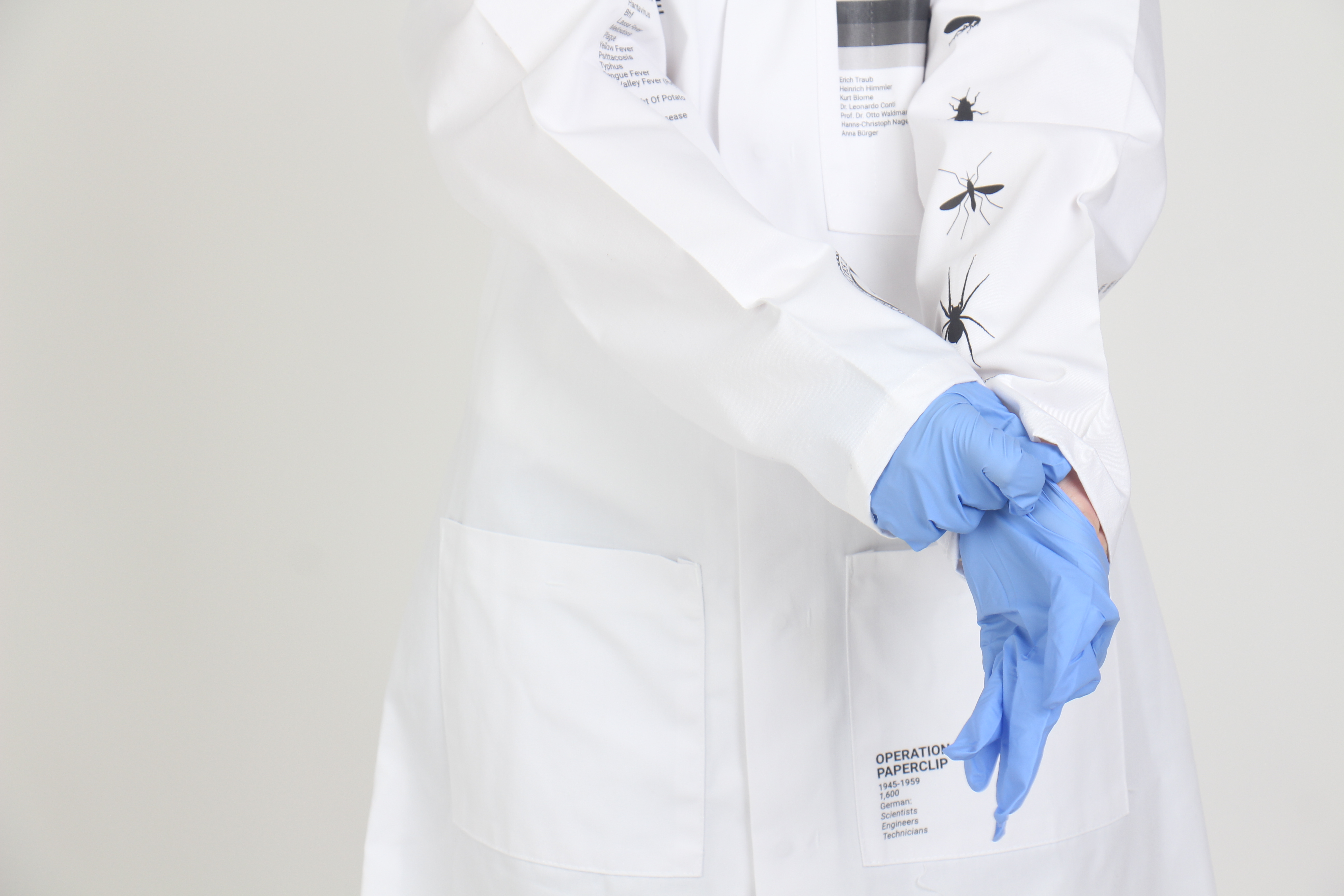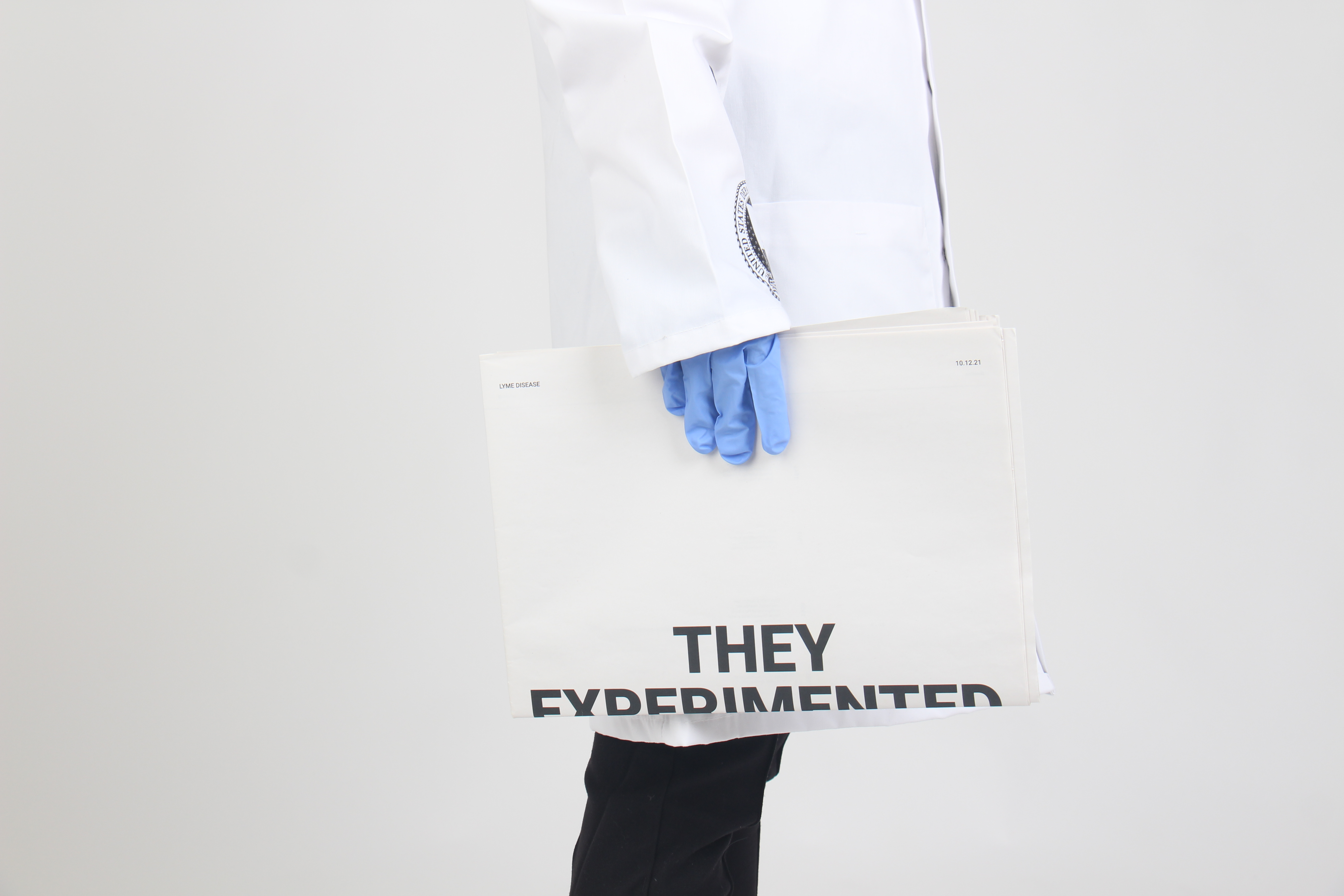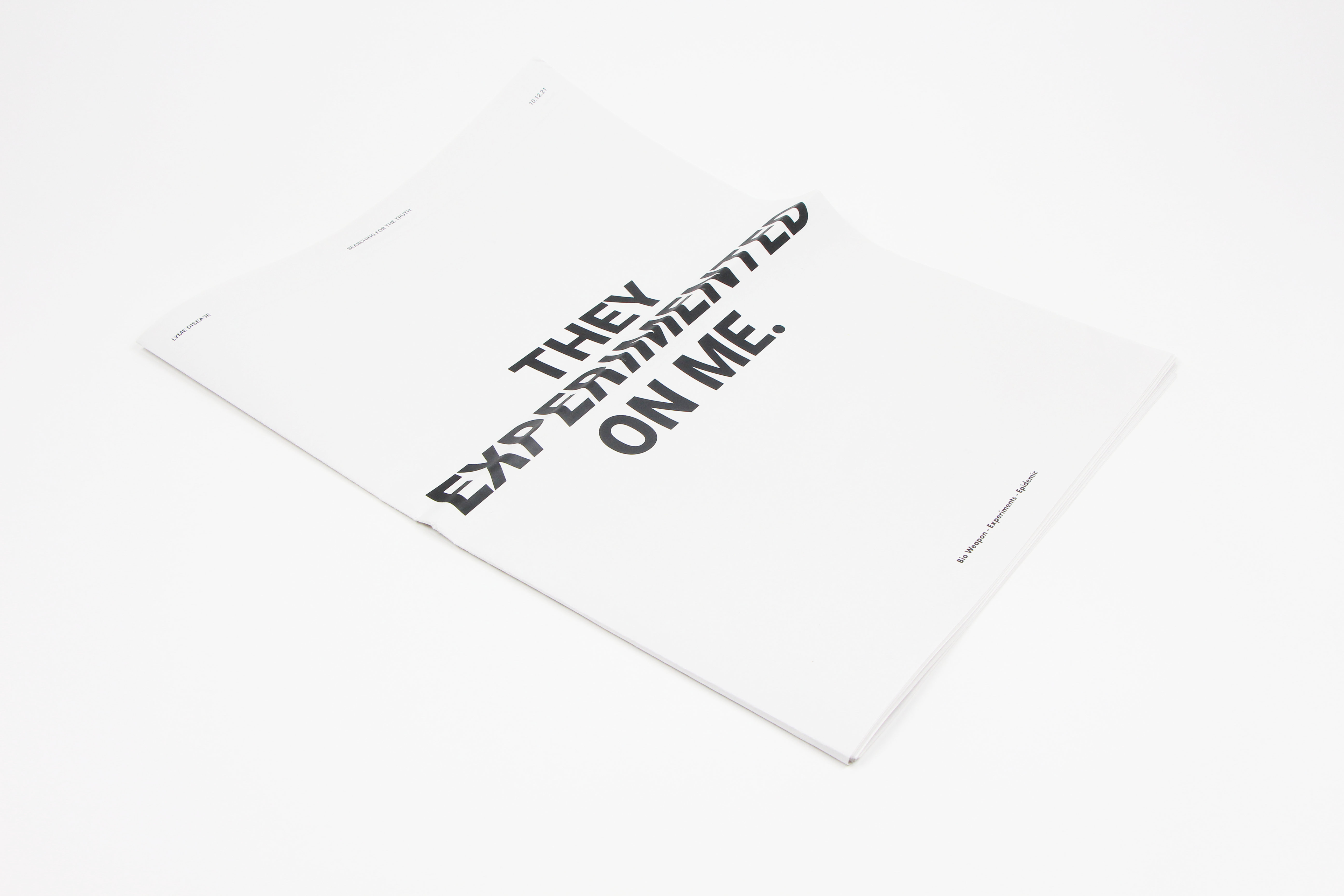 They Experimented on Me
The theories explored are:
1. Operation Paperclip (Nazi scientists, engineers and technicians being moved to the USA after WWII)
2. Plum Island Animal Disease Centre in the USA (used to investigate ticks as bioweapons)
3. Erich Traub a Nazi scientist (went to the USA under Operation Paperclip and worked at Plum Island and created Lyme Disease)
4. Willy Burgdorfer (the discoverer of Lyme Disease, created Lyme Disease)